Freedom Fest @ Buddy
Fashion Show Photos
June 21st, 2003
What a great show, inspiring fashion odder than anything in recent memory. The CTA riders
got quite an eyeful: Cap'n Ed presenting the beautiful and bizaare, drunk, and the impressive
debut of the CockBlock, whose vigilance kept us safe from Nandini's exploding dress...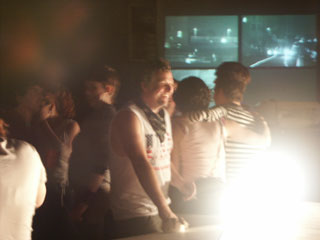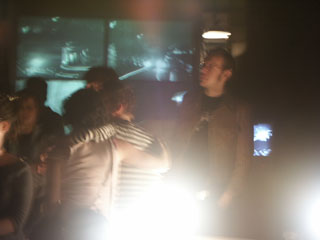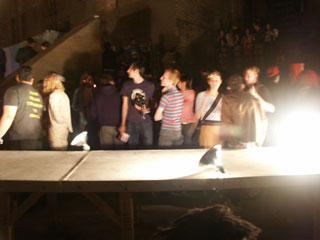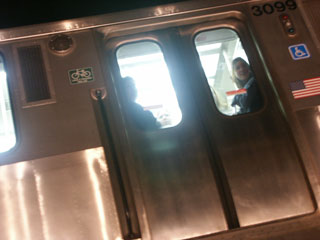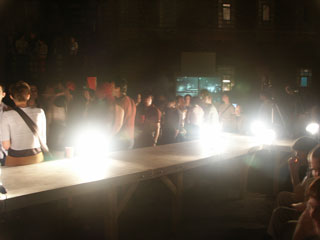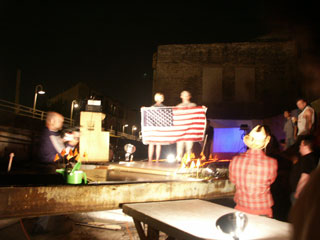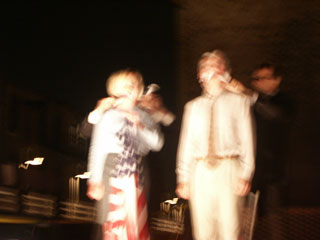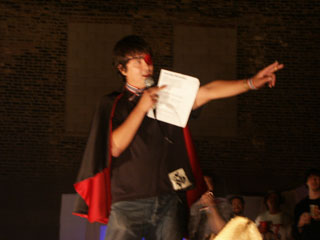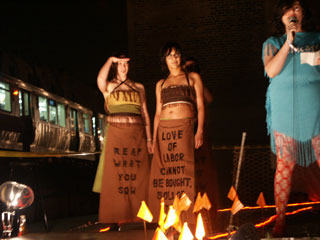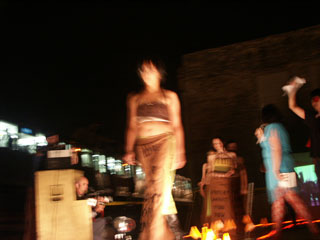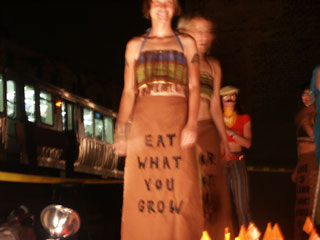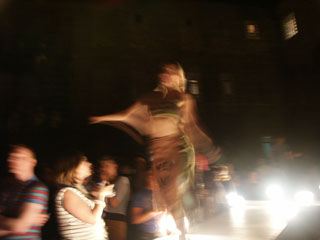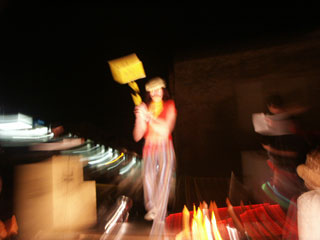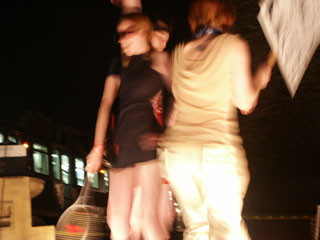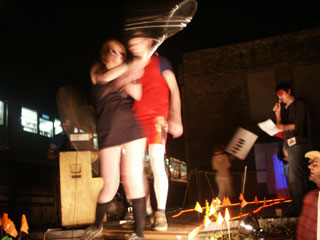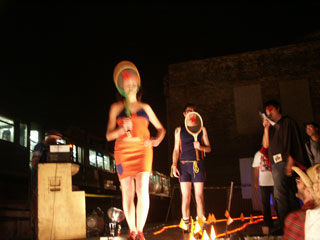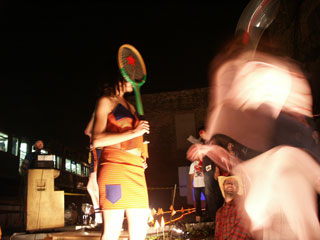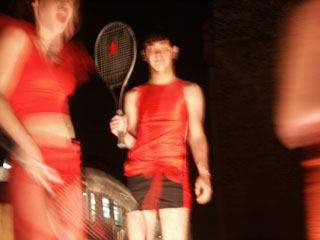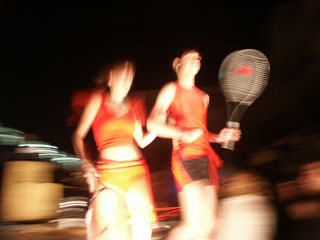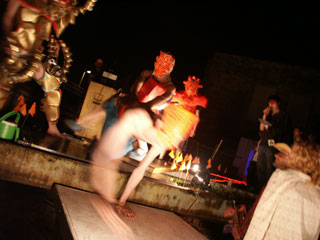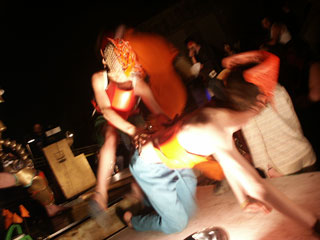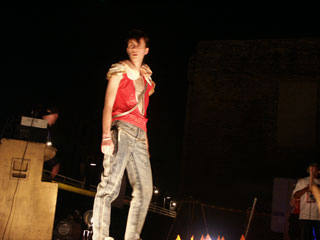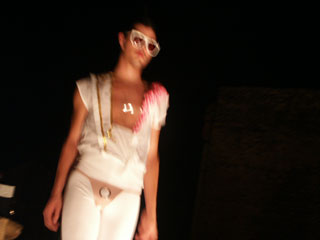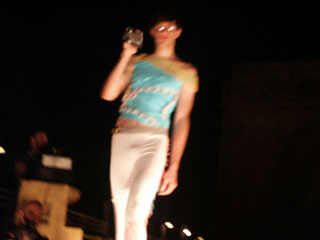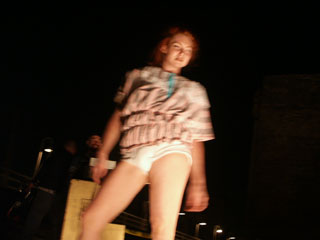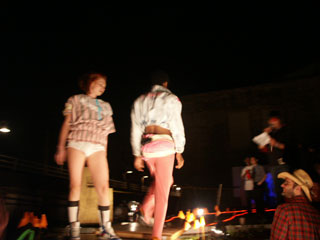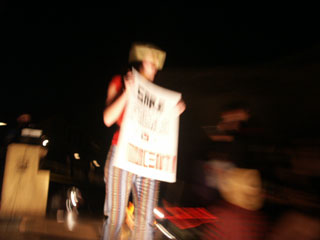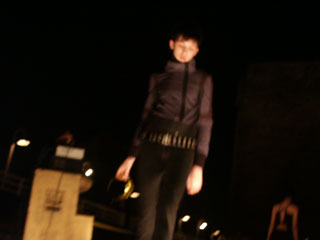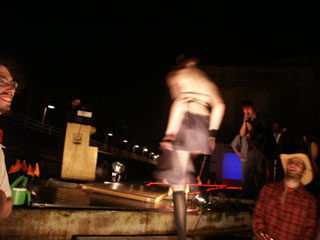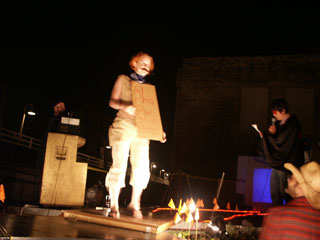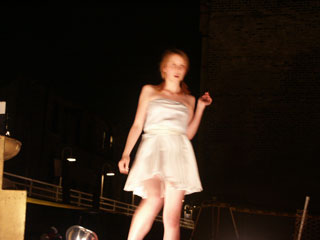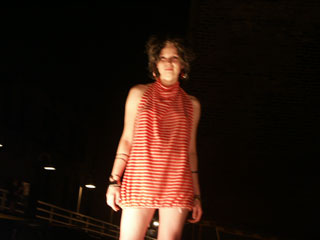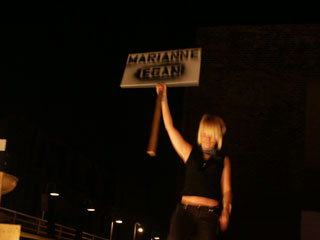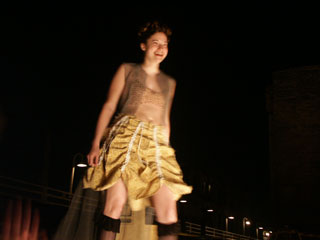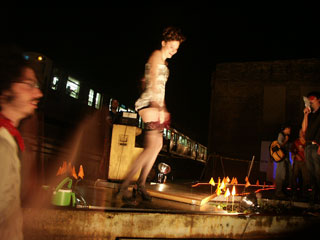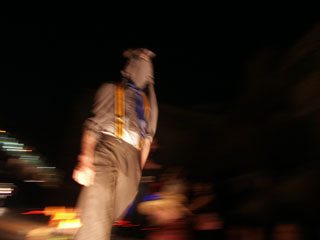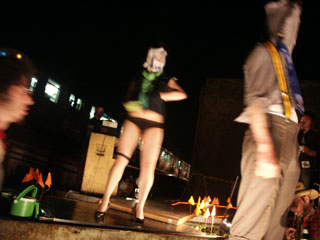 Then my batteries ran out! (At least we got 25% more Ringo, right?)
Kelly has the rest of the photos. Check out the thrilling conclusion:
Where Nandini earns her Purple Heart of Bravery and Burnt Back of Valour.
We salute you Nandini, your emergency room visit was not in vain.
It will serve as the perigee of party toppers that we can only fear
will be surpassed this summer. Can anything top it? Tell me.